Honda Accord 1983
Back to the Road
So, a friend of mine's family had a older accord, that I've been wanting to get running for a good long time. Well, they finally were able to get the car over to their house. After sitting for almost 15 years, this is the small story of bringing it back to life.
This is the car being unloaded off the back of the flat bed.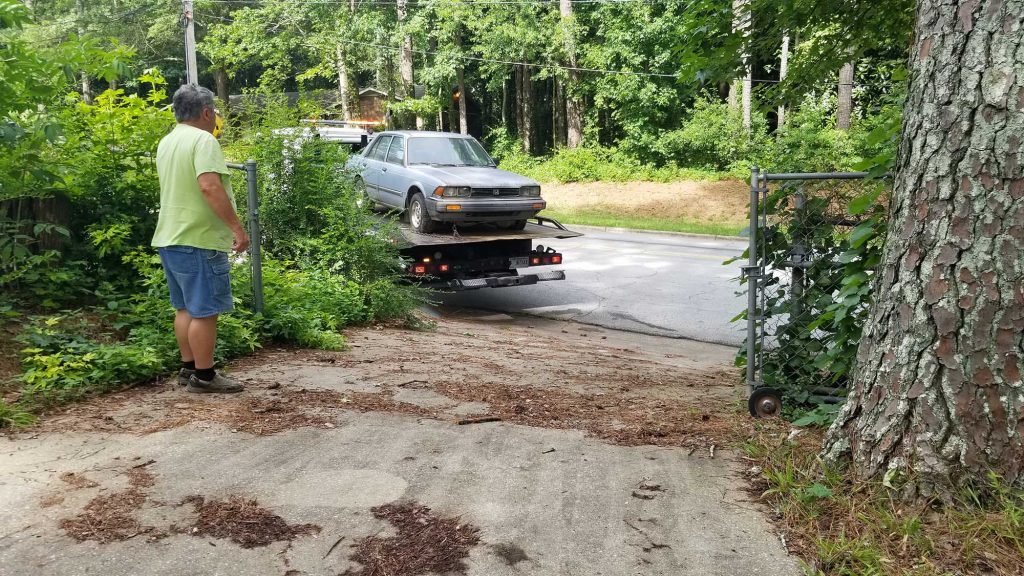 This is one of the coolest designed Carburetor I've ever worked with. The First barrel is controlled by the foot throttle like normal, But the 2nd and 3rd barrel are all done on the vacuum system.
After about 30 or so minutes, I gave up on trying to free up the OEM Carb. The throttle body was so gummed up; that I had to take it apart to clean it out and up.
Well, there was no freeing it up on the car. So off it had to come.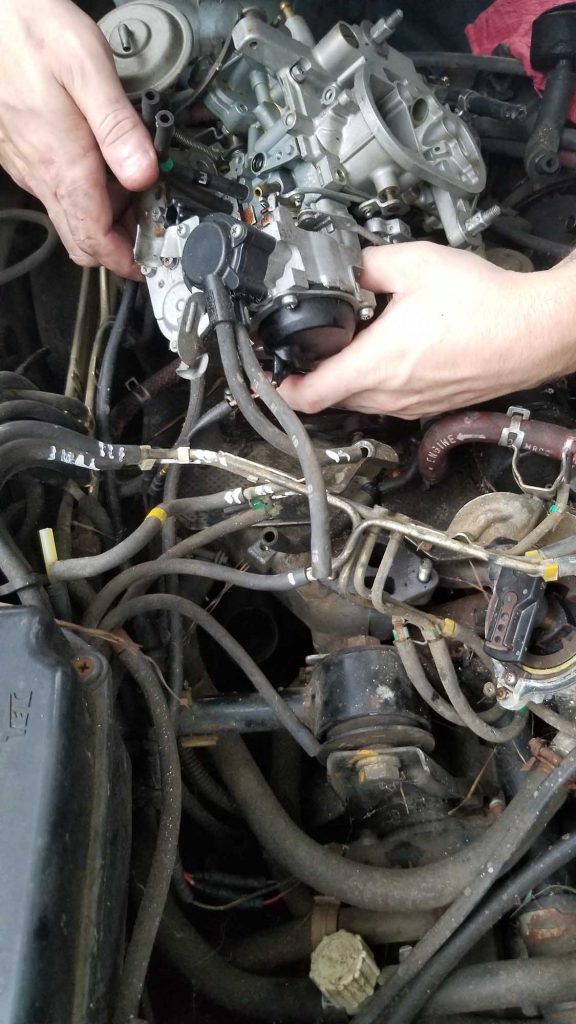 After Soaking the bottom Carb in Carb cleaner. I came to the conclusion that saving the Crab in the stated that it was in was going to cost more in the long run. So we did a Weber Carb swap.
After about a hour of preparing the car to start again. We turned the key and the motor beat right back to life. In the video the motor is running on just the fuel in the bowl of the carb.
So the motor perfect….. almost.
Now time to look over the motor and she if it can stay running.
I sadly didn't have video or photos of this part, just the motor with the valve cover off.
WELLLLL…… After many starts. The car just couldn't pump the fuel from the tank to the carb. So we replaced the fuel pump. AND STILL it wasn't pumping. So, it was time to do the wiring. My friend was able to find some wire diagrams and come to find out, the rats had eaten the part of the harness that runs almost all the engine. So I had to rebuild the wiring harness. Lucky us it was in a easy spot.
After restoring the harness we turned the key and the fuel pump started to kick for us. So we started up the car and it was running, but then a poof of smoke happened. I cut the car off to only find that I had burned out the fuse for the main harness.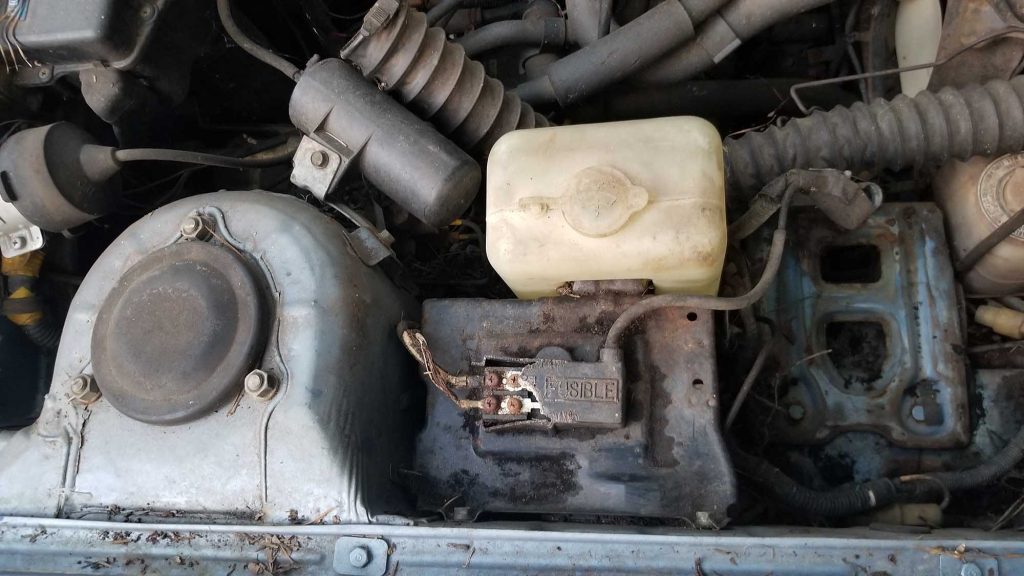 After running around looking for fuses that don't exist. We made something up. We replaced the 65 amp fuse with a 60 amp closed fuse. After putting the new fuse and hit it with a ratchet. We started it up. Its was finally running on its own, when no life support.
We are still working on this car to bring it back 100%
I will update as work is done 🙂