1999 Subaru Impreza Outback EJ20 Swap
WELL, this was a new kind of motor to work with. This was the first time I've ever work with a Subaru motor to this detail. The Car had eaten through its 2nd motor and 283,000 miles. In the past, this car had a EJ22 in it. but at some point in its life it get a new EJ25 put into it. Sadly with we got it the EJ25 had blown as well. After pulling the EJ25 out, We had a idea to put a imported EJ20 in its place. In a months time, of waiting on parts and trouble shooting and chancing down gremlins. WE DID IT. EJ20 swap works, and it works GREAT.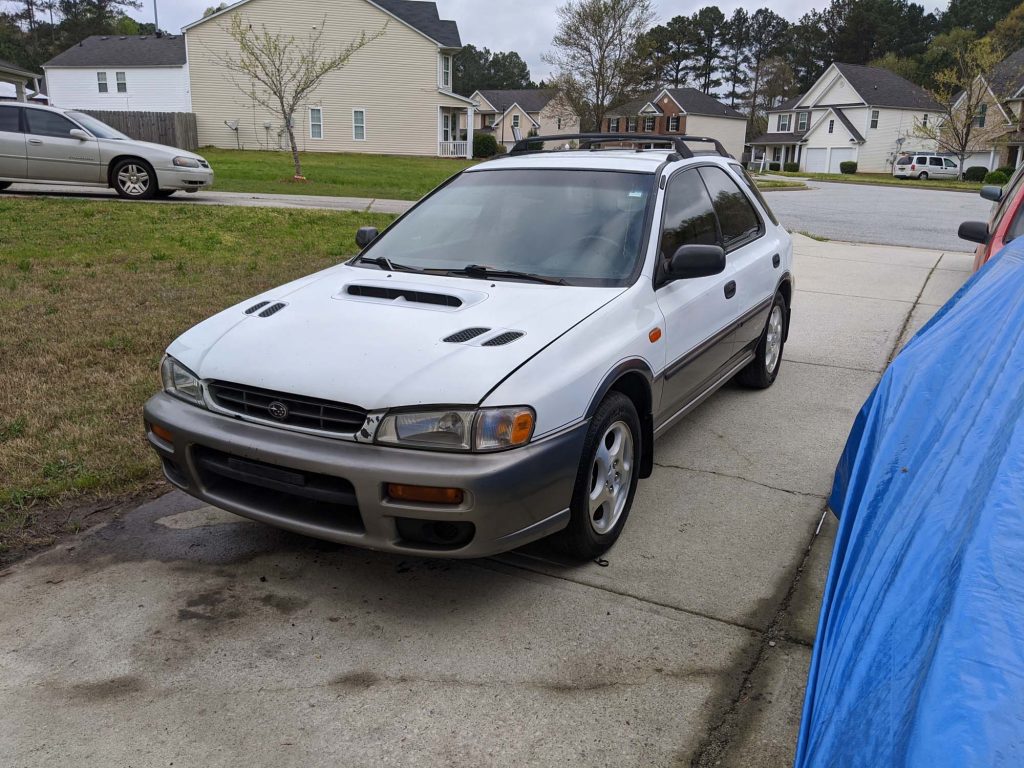 To think this car was going to the crusher 🙁
Starting the Swap.
New Heart has came in 😀
Adapting the EJ20 to its new home.
Change the rear shoes :3
With a few hour of poking around. the EJ20 was put in a running well.
Frist drive 😀
This next day I drive it all the way to work with no problem :3
EJ20 swap is a good 😀